Step 2 - Download
Download our simple installation package that will guide you through the installation of all the required software to get started. If you want to run it on a Mac, please see additional guidance below.
Step 3 - Activate
Activate your installation by entering your licence key.
Step 4 - Configure Back Ups
Download and install SQL Backup Master (Free) to create scheduled back ups of your TrakGene database to a destination of your choice, including Dropbox or Google Drive.
You are just four steps away from being up and running with TrakGene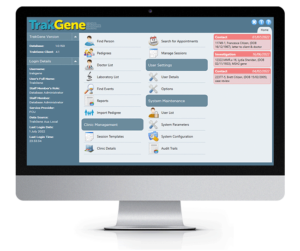 Want to run TrakGene on a Mac?
TrakGene is a Windows desktop application and also uses Microsoft SQL Server Express. To run TrakGene on a Mac we suggest you Install Windows Using Bootcamp. You will need to purchase a copy of Windows if you don't already have one.